Back to portfolio
Project Brixmarket
Brixmarket is an online marketplace for real estate in Nigeria. Brixmarket aims to bring the best real estate deals to both buyers and sellers, by creating a safe space where every type of real estate property such as commercial buildings, homes, lands, estates, etc, can be easily seen available for sale, lease, or rent.
Outsource your digital marketing efforts, instead of handling in-house. They can provide your business with a variety of digital solutions to promote your product or service online and help you.
What We Did
Brand Design
User Interface
UX Design
Mobile App
Web App
SMM/SEM
SEO
Client
Problem
The real estate market is plagued with a lot of volatility, ranging from the economy, and market value prediction down to the issues of trust and difficulties in locating good and available properties.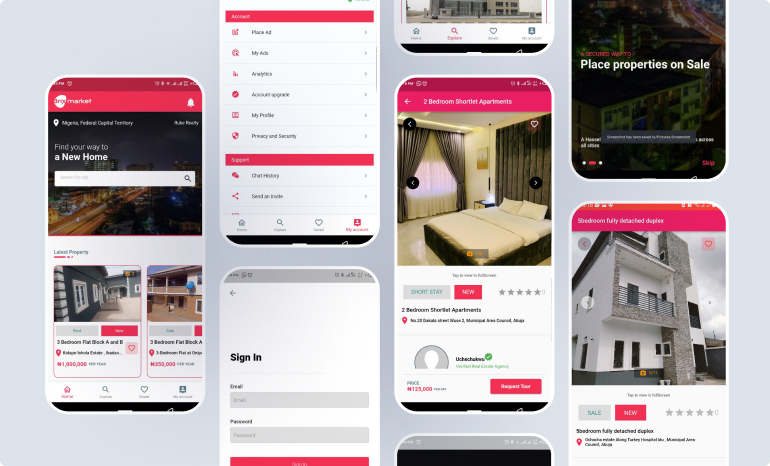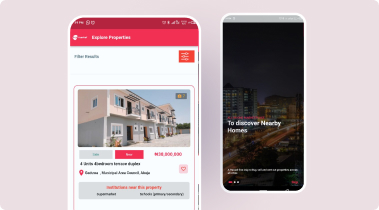 Solution
We believe trust is the foundation of every successful venture. That is why we have created a platform where buyers and sellers can interact knowing that they are in a safe space. We aim to be a stabilizing and reliable entity in the real estate market. Our great team of young professionals is always working to ensure both customers and landlords enjoy a mutually beneficial relationship and experience.
Bring your project to life!
We help businesses turn their ideas into successful products. Our goal is to help you grow your bussiness from start to finish
Contact Now